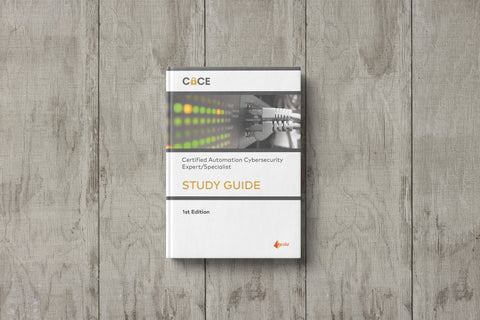 Certified Automation Cybersecurity Expert/Specialist (CACE / CACS) Study Guide
Pickup currently unavailable
2nd Edition
The Certified Automation Cybersecurity Expert (CACE) and Certified Automation Cybersecurity Specialist (CACS) program was developed in response to the growing demand to secure industrial automation control systems (IACS) and supervisory control and data acquisition (SCADA) systems by providing a means for people to develop and demonstrate competence in understanding and applying security standards and best practices.
The experts at exida have developed this study guide for the CACE/CACS certification examination. Contributions were from a number of industry experts in their respective field(s). The purpose of this study guide is to assist persons who are preparing for the Certified Automation Cybersecurity Expert / Specialist examination.
The study guide applies to:
Automation Cybersecurity
Integration Cybersecurity
Software Development Cybersecurity
Soft Cover / 95 pages
 * Please note, customs duties and taxes may apply outside of the US. exida will not refund any books that are refused delivery.